SFN launches the Connect Project in collaboration with UKspace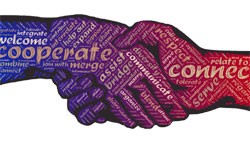 At this unprecedented time of COVID-19, the Satellite Finance Network (SFN) and UKspace are collaborating to provide their respective members with an opportunity to "Connect". This is an introductory service for skilled individuals and companies to connect with each other across three projects: Connecting Skills, which is a simple introductory service; BackonBoard; and a Mentoring Project to assist companies at this time.
The Connect Project seeks to provide a medium for individuals and companies in the space industry to be introduced to each other, across these three projects as described below.
Connecting Skills: An introductory service for SME corporate members looking to find skilled individual members in the space and satellite industry.
BackonBoard: Aimed at providing start-ups and SME corporate members access to a pool of experienced individual members. These are individual members who can act as advisers and/or potential non-executive directors and offer their valuable commercial, corporate or financial experience to support the corporate members to grow and succeed.
Mentoring Project: aimed at start-ups and SME corporate members seeking experienced help from the leading experts in the space and other industries. The SFN and UKspace wish to support start-ups and SME corporate members particularly at this time and have a network of experienced mentors from across several industries who are able to provide support to companies free of change for three to six months.
There are no charges for any introductions made by the SFN and UKspace.
For more information, please visit our section on the Connect Project.