SFN Surgeries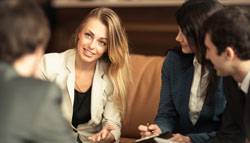 The Satellite Finance Network is running full-day surgeries, between 10am and 4pm.
SFN Surgeries consist of an hour appointment with experts on a variety of topics such as:
Strategy
Access to finance, including grant finance
Links into the regional and national space ecosystem
Regulatory issues (licensing, spectrum, liabilities, export control)
Team and management issues
Business models
Recruitment and the BackonBoard project
Setting up, and growth, in the UK
Navigation of Government bodies
Advice as to business opportunities between companies, including with companies outside the space sector
IP issues
Presentation techniques and content
Surgeries will return in 2023. Please refer back to this page for upcoming dates.
Please Note: There will not be a Surgery in December.
​Please refer back to this page and follow us on social media to be updated on upcoming surgery dates. 
Bookings are in the form of hourly meetings, and several government departments and Ofcom are supporting the initiative. Please click the above dates to download the respective application form.
To arrange a booking, please get in touch with Joanne Wheeler using the below address, attaching your application form to the email: