Members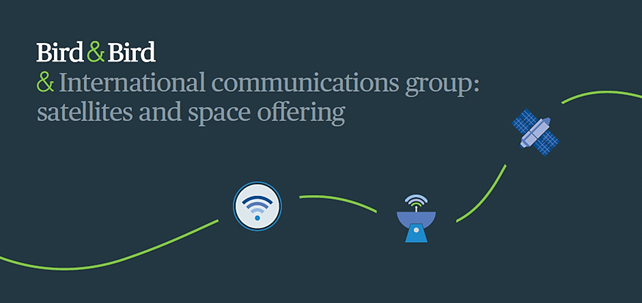 Bird & Bird's Satellite Group
Bird & Bird's Satellite Group are international specialists with a unique reputation and track record in the industry. Through many years of experience working in-house, at regulators, in international institutions (EC, ESA, ITU, UN) and in private practice, we have built an extensive footprint of expertise and knowledge. Possessing a genuine interest in the sector, our team assist clients in many areas, including:
regulatory advice
industry specific commercial contracts
competition
corporate
finance
dispute resolution
insurance
Our international team offers clients a one-stop shop to address the issues they face, with expert lawyers across Europe, the Middle East, Asia and strong experience in Africa. Our Satellite Group fits neatly within Bird & Bird's Tech & Comms sector group, which offers advice in related sectors such as: energy and utilities; life sciences; transport and maritime; aerospace, defence and security; aviation; financial services and healthcare. Bird & Bird also house a team focused on SMEs and the needs of start-ups.
Contact:
Joanne Wheeler
Partner, Bird & Bird
Tel: +44 (0)20 3017 6847
joanne.wheeler@twobirds.com
For more information visit Bird & Bird's Satellite Group page.
Follow us on Twitter @TwobirdsTech
---
If you wish to advertise in this section, contact us.